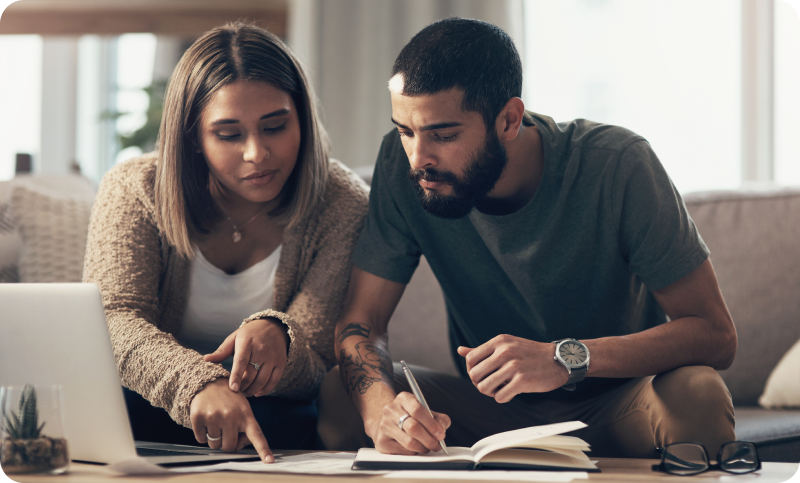 Immigration is a major and exciting life milestone. There's a wonderful sense of possibility that comes with the prospect of starting a new life in a new country, but it can be daunting, too.
From green cards to work permits to fiancé visas, many parts of the process can feel overwhelming. Working with an attorney for the duration of your case can help reduce stress and pave the way for a smooth, successful transition into your new life.
The forms you need to submit to USCIS (the United States Citizenship and Immigration Services) for an immigration application are called your "immigration packet." Completing your packet can be a complicated process and there are a number of ways you can approach it.
Do-it-yourself vs. digital immigration service vs. attorney: which method should I choose?
It's possible to handle your immigration case without an attorney. This is commonly referred to as "DIY," or "do it yourself" immigration. While it often seems like the least expensive, and therefore most appealing, option, making mistakes on these applications can be costly–when it comes to both time and money.
There are also a few companies that help you complete your immigration forms online, without the help of an attorney. These companies, which call themselves "digital immigration services," are a great way to simplify the complicated immigration process. However, they can lack the personal guidance and one-on-one case management that working with an immigration attorney offers.
While these are two viable options for immigrating to the US, we strongly believe an immigration attorney is the best option. Navigating USCIS can be easier with the help of a legal professional that cares about your specific case–and you.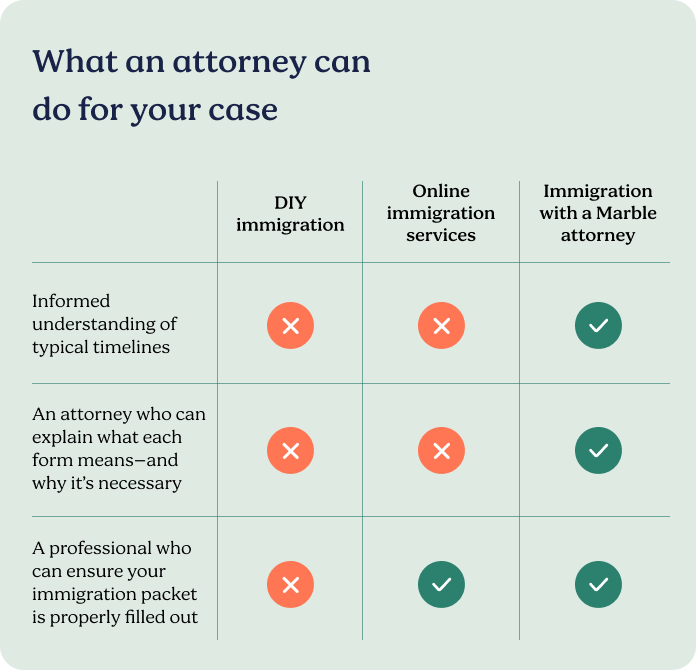 The benefits of choosing an attorney for your case
Make sure it's done correctly
Immigration forms can be complicated and confusing. The forms required for immigration vary from case to case. If you work with an attorney, they'll fill out almost all of your forms on your behalf. And when it comes to the forms you need to complete, you can be confident that you're filling out the right forms for your specific case–and doing it correctly.
Save time
USCIS works on a first-come, first-serve basis for most applications. Immigration is a time-consuming process, but working with an attorney will increase your chances of moving forward efficiently.
Save money
It may seem cheaper to go through the immigration process on your own, but, when it comes to USCIS, mistakes can be very costly. If you make an error on one of the many forms required for your immigration packet, USCIS may throw out your entire application. Since there are fees associated with many of these forms, making a mistake can lose you money.
Feel prepared
Though timelines vary from person to person, immigration can be a long process with extended periods of time without updates from USCIS. Working with an attorney who understands the system means you'll have a better idea of what to expect when it comes to timelines–and you won't feel like you're in the dark.