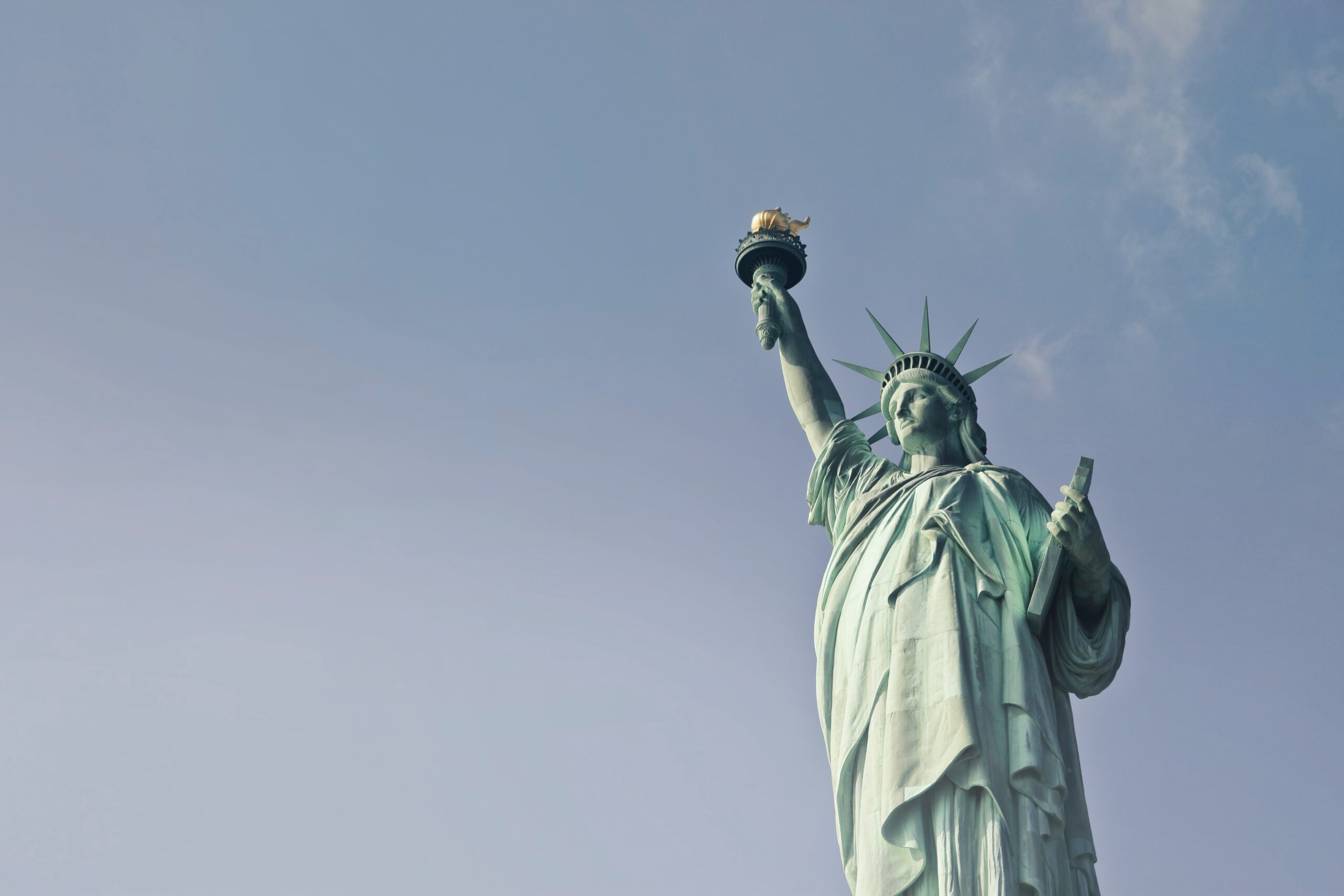 If you wish to live and work in the United States, you could apply for a visa or a green card. But if you don't qualify for these options, you may want to look into the green card lottery. Every year, this program grants 50,000 qualified immigrants the opportunity to move to the U.S. "Winners" are chosen at random, receive visas and can apply for green cards.
Before you get too excited, know that you must meet certain criteria to apply for the green card lottery too. Below we'll explain about the program and walk you through each step of the process.
What is the green card lottery?
Officially called the Diversity Immigrant Visa Program (DV Program), the green card lottery allows up to 50,000 immigrants a year to live and work permanently in the United States. Only people from specific countries with low immigration rates to the U.S. can apply. The goal is to increase the diversity of immigrants coming to the country.
Green card lottery requirements
There are three eligibility requirements for the DV program:
Education: You must have the equivalent of a 12-year elementary and secondary education in America. G.E.D. certificates or other equivalency certificates aren't accepted.
Work experience: In the last five years you must have at least two years of work experience in a position that requires at least 2 years of prior educational training.
Country of birth: You must have been born in a country with a low rate of immigration to the United States. A low rate of immigration is considered fewer than 50,000 people in the last five years. Because of this, qualifying countries may vary year to year.
Which countries can't participate in the green card lottery?
For 2023, people born in the following countries aren't eligible to participate in the green card lottery because more than 50,000 people have immigrated to the United States from each of them in the past five years:
Bangladesh
Brazil
Canada
China (including Hong Kong SAR)
Colombia
Dominican Republic
El Salvador
Haiti
Honduras
India
Jamaica
Mexico
Nigeria
Pakistan
Philippines
South Korea
United Kingdom (except Northern Ireland) and its dependent territories
Venezuela
Vietnam
If you're from one of those countries, there are two exceptions to this rule that still allow you to enter the lottery:
If your spouse is from a country with a historically low immigration rate, you can list their country of origin as yours, so long as you two enter the United States together.
If your parents weren't born in the country you're immigrating from, you can list the country where your parent was born if that country has a low rate of immigration to the United States.
Remember that the list above may change for 2024 applicants.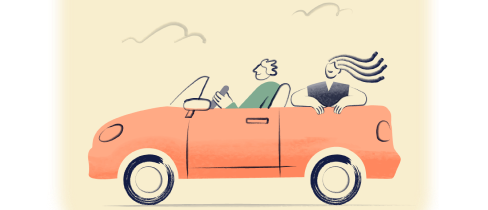 Get the right lawyer for your immigration case
Schedule a free 15-min call with our team today.
Get started
How to submit a green card application
All applications for the green card lottery must be submitted electronically by visiting the Electronic Diversity Visa (E-DV) website. Note that late entries and multiple entries will disqualify you from the lottery.
Once you apply, you'll receive a confirmation number. You will need this, so save it—print it out, save it in a Word document, email it to yourself or take a photo with your phone. If you lose your confirmation number, you won't be able to check the status of your application.
The applicant as well as every person accompanying them to the U.S. needs to submit the following with their application:
Birth certificates
Court and prison records: All applicants who've committed a crime must submit a certified copy of their prison record and court record, in addition to a disposition of the case and sentence details.
Photocopy of valid passport biographic data page: You'll also be required to bring your physical passport to your interview, if you're selected for one.
Police certificates: These are documents issued by police authorities local to the areas where the applicant has lived. They list all prior arrests, illegal activity engaged in while living there and dispositions of each incident. Each applicant must submit certificates for each place they've lived. However, the U.S. doesn't require police certificates from every country. Click here for a chart to help you to determine whether you need to submit these certificates. If you spent time living in the United States, don't submit any police certificates from your time spent there.
What happens if you win the green card lottery
Being selected for the green card lottery is cause for celebration, however, it's not a guarantee that you'll receive a visa. There are a few more steps to the process.
Submit your visa application
The select number of visas offered each year are granted on a first come, first serve basis to eligible applicants. So once you're selected for the green card lottery, as soon as possible, submit your immigrant visa application by completing Form DS-260. Any family members immigrating with you must also complete this form.
If your family situation has changed since entering the lottery (maybe you got married or had a child), you need to add that family member and proof of their relationship to you to your case.
After completing Form DS-260, print the confirmation page. You're required to have it at your interview. You'll also need to upload supporting documents, including birth certificates, police certificates and copies of the biographic data page of your passport.
Interview
The KCC (Kentucky Consular Center) will email you the time, date and location details of your interview after you submit your DS-260. Everyone included in your visa application (such as your spouse and any children you share) attend this interview. You'll also be expected to pay a $330 fee either before or at the time of your interview, depending on the specific embassy or consulate where the interview is taking place. This fee is nonrefundable, even if your visa isn't approved.
It's best to come to the interview with specific, convincing reasons for immigrating to the United States and a plan for you and your family once you arrive. Also try to be confident and polite. Consulate officers who conduct the interviews are under strict time constraints (sometimes you'll have as little as 2-3 minutes) and will keep your conversation brief.
After the interview
At the end of your interview, the consular officer will inform you how and when they'll return your passport with your DV inside (meaning your visa has been approved) or why you weren't approved.
If you're approved
You'll be issued a sealed immigration packet that includes all the documents you're required to present to U.S. customs when you arrive in the United States. Do not open the packet. (Only the customs officer should open it.)
Immigrants must travel to a U.S. port-of-entry and request permission to enter before their visa expires.
It's possible to be denied entry after your visa was approved. Some reasons this may happen include:
A customs officer decides that the immigrant's criminal history doesn't meet their criteria for entry
The immigrant has contracted a medical condition
The immigrant used fraudulent documentation to apply for their visa
If you're denied entry for any reason, you'll likely find out while you're still in the airport. You can request to have a judge review your case or file an appeal, but you may wish to call an immigration lawyer for help.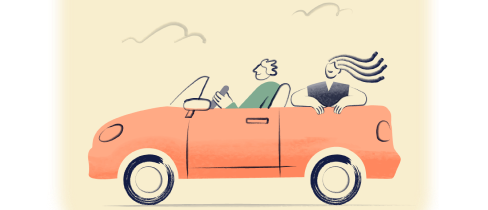 Get the right lawyer for your immigration case
Schedule a free 15-min call with our team today.
Get started
If you aren't approved
At the end of your interview, the consular officer will tell you why you weren't approved for a visa. It may be that you didn't include all the necessary supporting documentation. If that's the case, they may explain how to properly access and submit them. You'll leave with a refused visa, but you may still receive approval after you submit the necessary documents.
Sometimes applications require additional information before a visa can be approved. In this case, your application will undergo further administrative processing. This can take about 60 days, but the exact time varies from case to case. Once the processing is complete, you'll receive a letter informing you if your visa was approved or denied.
Speak with an immigration lawyer
Qualifying for the green card lottery and obtaining a visa is a complex process and often an emotional one, because many people want to pursue the American dream. It's smart to speak to an immigration lawyer so you can be certain what you need to do and when you need to complete each step. A lawyer can also help if you're denied entry to the U.S. or if your visa isn't approved.