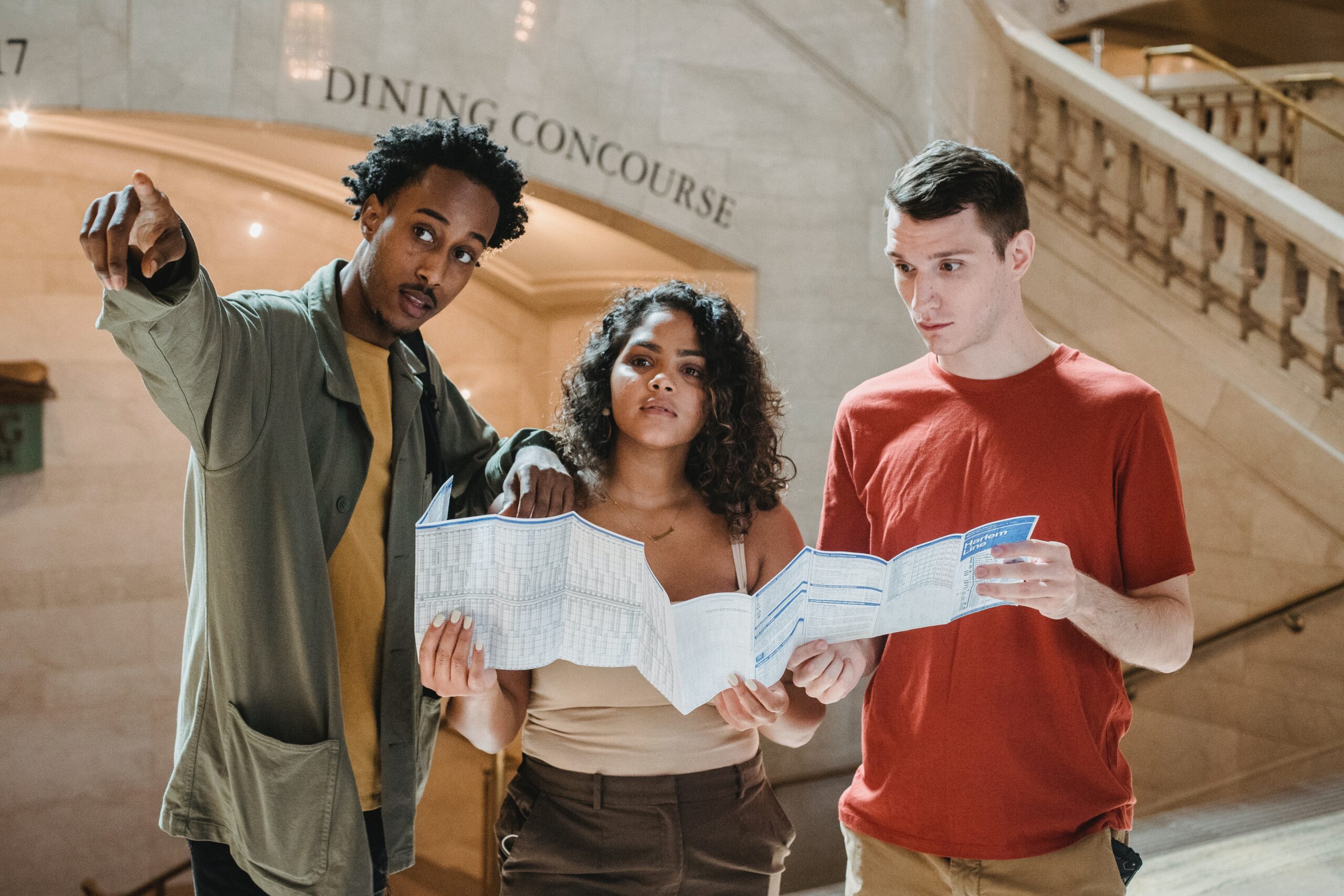 Please note this article contains links to third party websites. Marble does not control or endorse their content.
If you want to live in the United States and you're not a citizen, you can apply for a green card. This allows permanent residency and entitles you to live and work in the U.S. A green card also provides the holder many—though not all—of the same benefits that U.S. citizens have.
There are several conditions that make someone eligible for a green card, including family, employment, the green card lottery and humanitarian reasons. Each category has a different application pathway and timeline, so it's important to understand their eligibility criteria and processes before starting.
What is a U.S. green card?
A U.S. green card (sometimes referred to as a permanent resident card) allows a foreign national to live and work anywhere in the United States for the long term—in other words, to establish a permanent residence.
However, a green card holder isn't a U.S. citizen and can't vote in national elections. Green card holders are eligible to apply for citizenship after three or five years, depending on the circumstances of their visa.
Green cards are processed and approved by the U.S. Citizenship and Immigration Services (USCIS), which grants around 1 million green cards per year.
Green card eligibility categories
Green card applicants have several options for obtaining permanent residency that may be relevant to their specific circumstances.
Green card through family
The family-based green card is one of the most common and well-known categories of permanent residency applications. Through a family-based green card, close relatives of U.S. citizens or green card holders—spouses, children, parents and siblings, as well as the spouses and children of those spouses, adult children and siblings—are eligible to apply for permanent residence.
The family-based green card is available for both heterosexual and same-sex spouses. The only criterion that you must prove is that the relationship is bona fide (real and legal), meaning that you're not married solely to acquire a green card and you're not legally married to other partners.
Widows and widowers of U.S. citizens who were married to that citizen at the time of their death are also eligible under this category. Like applicants with living spouses, you must prove that your marriage was authentic in order to be approved.
Not all family members are eligible for a family-based green card. Cousins, grandparents, aunts and uncles don't fall under any of the qualifying preference categories and must have their own closer relatives who are citizens or green card holders in order to apply. They can also pursue a green card in another category if they meet those requirements.
Green card through employment
Individuals seeking U.S. permanent residence may also be able to apply for green cards if they have a U.S. employer. Around 140,000 employment-based green cards are available each year.
Employment visa categories typically emphasize an "exceptional ability" that an applicant would bring to their work and life in the U.S. Exceptional ability refers to "a degree of expertise significantly above that ordinarily encountered" in the field. Except in a few rare cases, your employer needs to be the petitioner for your employment-based green card application.
In some categories, the employee's spouse and children may also qualify for a green card.
There are five main categories of employment-based green cards. The following chart lists the five subcategories, as well as examples of the jobs that fall within them:
Category
Qualifying jobs
Priority workers (EB-1)
Arts, sciences, education, business or athletics that require extraordinary ability
Outstanding professors and researchers
Multinational managers and executives
Professionals with advanced degrees and extraordinary abilities (EB-2)
Positions requiring a master's degree
Positions requiring a bachelor's degree plus five years relevant experience
Positions in sciences, arts or business requiring exceptional ability
Positions of national interest
Physicians (EB-2 with special waiver)
Physicians who work full time in underserved areas and who meet other eligibility requirements
Skilled, unskilled and professional workers (EB-3)
Skilled positions that are neither temporary nor seasonal and that require two years minimum experience or training
Unskilled positions that are neither temporary nor seasonal and that require less than two years experience or training
Professional positions that require a U.S. bachelor's degree or equivalent
Special workers (EB-4)
Media professionals
Religious workers and ministers
Afghanistan and Iraq nationals who served the U.S. government in certain capacities
Certain other employees, retirees and their family members
Investors (EB-5)
Foreign nationals who are investing at least $1,000,000 in an area that will create at least 10 new full-time jobs for U.S. workers
Humanitarian green cards
A percentage of the immigration visas granted each year are given to individuals for humanitarian purposes. These may include foreign nationals seeking asylum or refugee status and victims of abuse, crime or human trafficking.
The application process for a humanitarian green card is complex and an applicant may wish to seek the support of an experienced immigration lawyer who can ensure everything is in order. There are also resources from USA.gov to help find free or low-cost legal services for those who may struggle to cover the fees.
Refugees and asylum seekers in the U.S. Refugees are people who apply abroad for protection in the U.S. from violence or persecution in their home country before physically arriving. Asylum seekers are people who've directly fled from their home country to the U.S. before submitting their applications for protection. Both of these populations can apply for a green card after one year of physical presence in the country. Spouses and children of asylum seekers are also eligible to receive asylum status and, later, a green card.
Abuse victims. The Violence Against Women Act (VAWA) allows an individual to apply for a green card without alerting their abusive relative. This relative could be a spouse (current or former), parent or child who is a U.S. citizen or green card holder. Although VAWA's name suggests a specific focus on women, its terms apply broadly and can include women, men, children and parents, as well as LGBT and transgender people.
You can contact the National Domestic Violence Hotline for guidance on resources, action plans and legal assistance if you or someone you know are a victim of abuse. The hotline can be reached at 1-800-799-7233, or at 1-800-787-3224 (TTY) if you have a hearing disability.
Crime victims. If you're the victim of a serious crime involving substantial physical or mental abuse, you can apply for, first, a U visa and then a green card.
The U visa is a special nonimmigrant visa for documented and undocumented individuals that offers protection from crimes such as sexual assault, kidnapping and torture. U visas come with certain conditions. To qualify, you must be certified by law enforcement officials for your visa eligibility. You must also agree to assist law enforcement in investigating and prosecuting the perpetrators of the crime on which your claims are based.
Besides these requirements, later green card eligibility currently depends on the following factors:
You must live physically in the U.S. at least three years after receiving the U visa
You must not leave the U.S. between the time you submit your green card application to the time USCIS makes a decision about it
You must agree to assist in the investigation and prosecution of the specific crimes in your case between the time you submit your green card application to the time USCIS makes a decision about it
The children, parents, siblings and spouse of the victim are also eligible to receive their own green cards if they meet all requirements.
Human trafficking victims. Similar to crime victims, victims of human trafficking are eligible to receive a T visa, a special immigrant visa that grants victims of human trafficking the right to live in the U.S. for up to four years. Like with the U visa, you can only apply for this visa if you agree to help law enforcement investigate and prosecute human trafficking crimes (this condition doesn't apply to people younger than 18).
To apply for a green card, the applicant must maintain a physical presence for the shorter of two periods:
Either three years since receiving the T visa
Or the duration of the investigation and persecution of the human trafficking crime they were the victim of
T visa green card applicants must also meet other criteria, which may include but aren't limited to:
No involvement in criminal activity while in T visa status
Must be in T visa status when applying for the green card
Must show evidence that they would experience "extreme hardship" if they were asked by the Department of Homeland Security (DHS) to leave to their home country
Some, but not all, specific family members may also be eligible to apply for green cards provided they meet all requirements.
Green card lottery
The Diversity Visa Lottery Program, otherwise known as the U.S. green card lottery, is a tool used by the U.S. Department of State to increase the diversity of immigrants coming to live in the country.
Under the terms of this visa program, the government randomly selects 50,000 applicants from a pool of entries from countries with historically less immigration to the U.S. The cap of green cards to any one country is 7%.
The green card lottery is a good way for individuals and families to have an opportunity for U.S. permanent residency when they might not otherwise qualify for other visa categories.
Registration for the green card lottery is free; recipients only pay the standard fees if selected for the green card. Applicants need to fill out a simple online form between early October and early November and wait for the computer selection process to be completed.
Most applicants to the Diversity Visa Lottery Program live in their home countries at the time they apply, but some already live in the U.S. with a different visa.
Green card application process
The overall green card application process may vary depending on the visa category you're applying for. The processing time also depends on the location from which you are applying, how much information USCIS requests from you, the USCIS office processing your application and the type of visa you are applying for. Still, most green card applications follow these main steps:
Step 1: Sponsor submits petition.
In most cases, the first step is for the petitioner (for example, an employer or spouse) to submit a petition on behalf of the green card applicant to USCIS. This document is filed to prove the applicant has a familial or employment relationship with a U.S. citizen, green card holder or employer, making them eligible for the green card.
Step 2: Beneficiary submits green card application.
Once the sponsor's petition is received and approved, the next step is to submit the green card application itself. In most but not all cases, the applicant needs to wait (sometimes as long as many years) for a visa to become available in their category before they can submit the application.

(If at the time of filing the petition the beneficiary also meets the requirements for adjustment of status, they may file the adjustment of status at the same time or while the first step is still pending. However, for consular processing, you need to wait until the petition is approved and sent to the National Visa Center before submitting the application for your green card.)
Depending on whether you apply from inside or outside of the U.S., the green card application will be for either an adjustment of status or a consular processing application. Along with your application, you'll need to submit any necessary supporting documents like tax returns, birth certificates and police clearance forms. You'll receive exact instructions from USCIS or NVC as to the information you need to provide.
Step 3: Biometrics appointment.
After submitting your green card application, you'll be scheduled for a biometrics appointment with either USCIS or your local U.S. embassy. There they'll collect your fingerprints, photograph and signature. This data is used to run a criminal background check through the FBI's database, since any criminal activity that appears on your record is likely to disqualify you from getting a green card.
Step 4: Green card interview.
The interview is one of the most important parts of the green card process and is used to provide more evidence of the claims you made in your application. For example, you'll answer questions to prove the validity of your marriage or your relationship with an employer. The interview takes place either in a USCIS office or your local U.S. embassy or consulate, depending on if you're located in the U.S. or abroad.
Step 5: Receive the decision on your application.
At this stage, there's nothing left to do but wait for the decision by the USCIS. Your application will either be approved or denied. The decision may come during the green card interview or shortly afterward.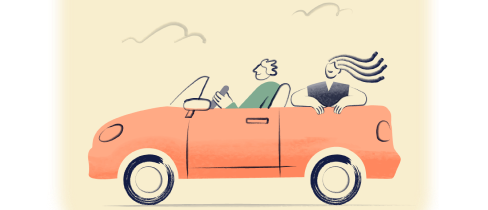 Let's move forward together
Schedule a free 15 minute call with an immigration lawyer today
Get started
How to check your green card status
Once you've submitted your forms and supporting documents, we recommend regularly checking the status of your application. Knowing exactly where your case stands in the process will help keep you aware if anything goes wrong and ensures the swiftest possible outcome.
A couple of tools from USCIS exist for this purpose:
Case Status Online: This tool from USCIS allows you to check the status of your individual case. You need your receipt number.
Check Case Processing Times: This allows you to check the average time that it takes to process a specific form so you know where your case potentially stands. You need the form name, number and the specific field office handling your case.
Visa Bulletin: This allows you to check at which point your priority date for submitting a green card is on the waitlist. The bulletin lists cut-off dates for the next eligible visas and is updated monthly. If your priority date falls within those listed, you may soon be able to submit your green card application.
What if your green card application is denied?
You'll be notified in writing if your green card application is denied. The first thing to do is carefully read this notice for instructions on how you're able to proceed, including whether you can appeal the denial.
Appealing your application involves taking your case to the Administrative Appeals Office (AAO) of USCIS to check whether a USCIS officer was justified in denying your application. Pay close attention to the deadline in the notice for filing your appeal, as you won't be able to submit it once that date passes. You'll also need to pay a fee for filing the appeal.
Be aware that, in most cases, the AAO takes the side of the USCIS officer who processed your application.
If you can't appeal, you can file a motion to have your case reopened or reconsidered. Taking this step is best when you've gathered new evidence or documents that you can present to support your case. If you have new documentation, file a motion to reopen the case. If, however, you believe the decision was made with a mistake on the part of the USCIS officer, file a motion to reconsider the case.
In both instances, come prepared to make a sound argument in favor of reversing the denial of your green card, as the standard for succeeding in this is quite high. On very rare occasions, an applicant may even try to challenge the denial in federal court.
If your application is denied and you no longer have a legal reason to remain in the U.S., removal proceedings will most likely begin. You'll have a final opportunity to renew your green card application before the immigration judge. Some cases, such as political asylum seekers or holders of a temporary work visa, have a legal basis for remaining in the U.S., even if their green card application is denied.
How long is a green card valid?
A full U.S. green card is valid for 10 years. Then it can be renewed in order to maintain a lawful presence. (See below.)
A conditional green card is valid for only two years and is not renewable. Individuals who hold a conditional green card must remove the conditions on their permanent residency and upgrade to a full green card before it expires. Otherwise, they may be placed in removal proceedings where their rights to live and work in the U.S. can be revoked and they must leave the country immediately.
Green card renewal
In most cases, the green card renewal process is straightforward and doesn't present many complications. Sometimes, however, there are circumstances that may lead USCIS to deny your renewal, such as if the applicant committed a crime, didn't pay their taxes or lied on their application. It's possible to submit a motion to reconsider such a denial, but you're encouraged to consult with an immigration attorney as soon as possible if that occurs.
You can renew your green card by following these simple steps:
Complete and submit Form I-90 (the Application to Replace Permanent Resident Card), either online or by mail. Each way has its own requirements of additional materials to submit along with the application, and you need to pay the government fees.
Receive an acceptance notification by mail or through your USCIS online account if your application was accepted. This letter will also contain a receipt number that allows you to check your application status.
Schedule a biometrics appointment, generally one to two weeks after your application has been received. As in your original biometrics appointment, you'll provide your fingerprints, photograph and signature, as well as any information or documents needed to complete the renewal.