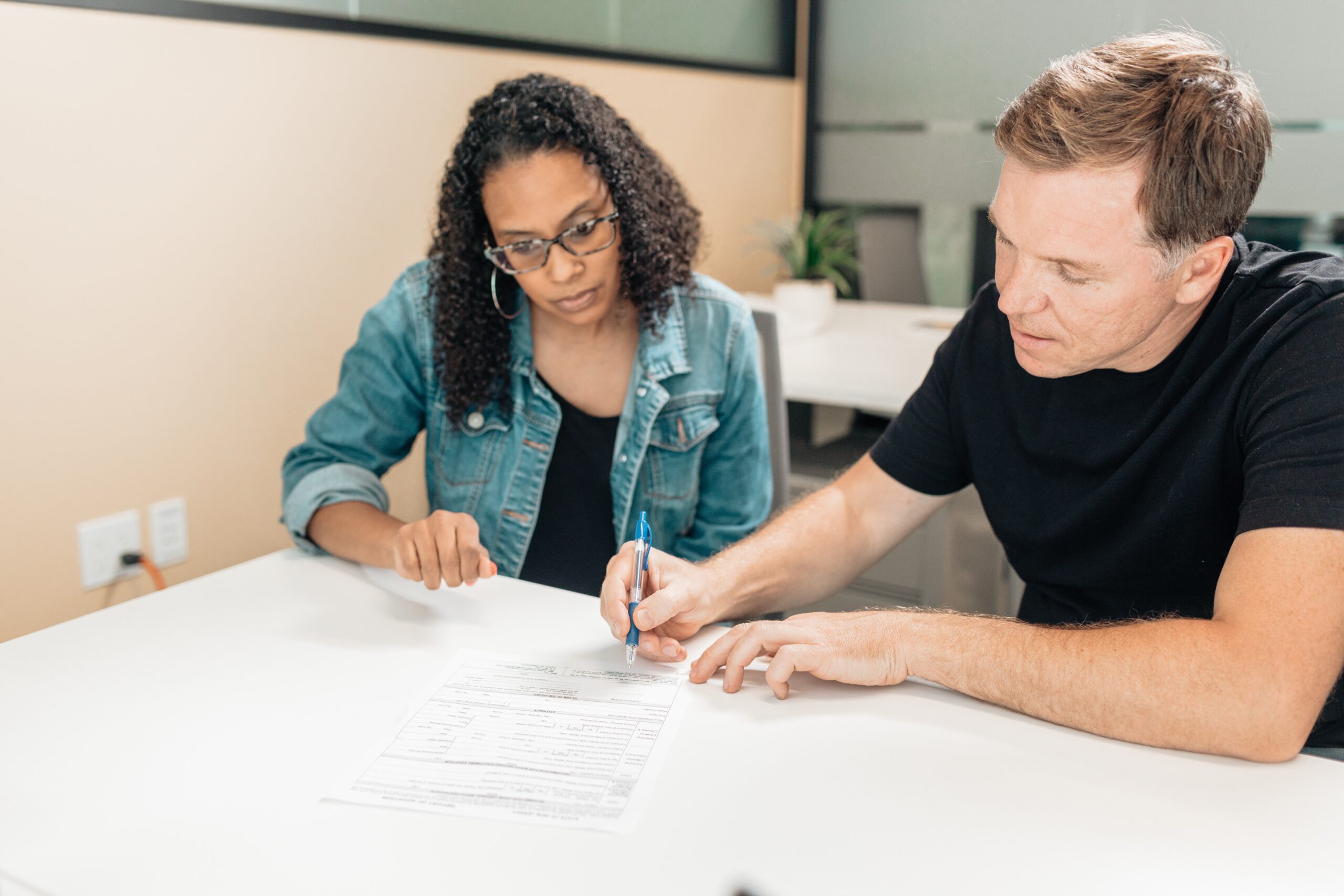 For many people, becoming a lawful permanent resident (LPR) of the United States starts with Form I-130. If you're seeking a green card through a family relationship, your U.S. citizen or LPR sponsor must file Form I-130, Petition for Alien Relative, with the United States Citizenship and Immigration Services (USCIS) to prove your relationship. If your I-130 is approved, you can then file for a green card.
This sounds like a breeze, but once you start the process, you may find that Form I-130 is more complicated than you expected. This article may help. We explain the U.S. government's requirements about who can file Form I-130, when to file and what supporting documents you may need. We also discuss how long the process takes and what happens after you file.
Who can file Form I-130?
U.S. citizens and LPRs may file Form-130 for certain family members.
U.S. immigration law splits family sponsorship into two categories: immediate relatives and family preference. Immediate relative visas are always available, while only 226,000 family preference visas are issued each year.
Immediate relatives
Only a U.S. citizen may sponsor an immediate relative visa. Specifically, a U.S. citizen may sponsor their:
Spouse
Unmarried children under 21
Parent (if the U.S. citizen is 21 or older)
Family preference
Under family preference visas, U.S. citizens may sponsor:
Married children
Children over 21
Siblings (if U.S. citizen is 21 or older)
And LPRs may sponsor:
Spouses
Unmarried children under 21
Unmarried children 21 and older
Who doesn't file Form I-130?
Most family-based petitions require a sponsoring family member, but some exceptions exist. In the following cases, the beneficiary files Form I-360, Petition for Amerasian, Widow(er) or Special Immigrant, instead of a sponsor filing Form I-130:
Victims of battery or extreme cruelty (if the person abusing them would be able to sponsor them for an immediate relative or a family preference visa). These petitions are called Violence Against Women Act (VAWA) petitions. VAWA petitions aren't gender-restricted.
Widows and widowers of U.S. citizens. They must have been married to the citizen when they died and must file within two years of their death.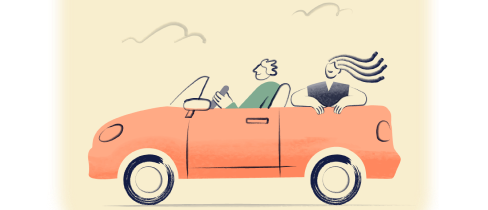 Get the right lawyer for your immigration case
Schedule a free 15-min call with our team today.
Get started
When to file Form I-130
As the first step in the green card process, you should file Form I-130 as soon as possible. This is especially important if you're filing for a child nearing 21 or who intends to marry.
Child under 21
Children can "age out" of visas, sometimes rendering them ineligible for a visa or sending them to the back of the family preference visa line. Under current law, USCIS determines whether a child who turned 21 after a petition was filed still qualifies for a visa based on one of two rules:
If the child is the beneficiary of an immediate relative petition, their age legally freezes when Form I-130 is received.
For other petitions, USCIS calculates the child's age by subtracting the time the petition was pending from the child's age on the date an immigrant visa becomes available.
Unmarried child
If a child gets married, they no longer qualify as an immediate relative, regardless of their age. Married children of U.S. citizens have the longest visa wait time of every family preference category—up to 25 years for Mexican citizens—and LPRs can't sponsor their married children.
Form I-130 supporting documents
As you prepare to file, read the Form I-130 instructions carefully. They answer a lot of common questions people have.
When you submit your Form I-130 petition for alien relative, you're asking the U.S. government to determine that the U.S. citizen or LPR sponsor is related to the beneficiary in a qualifying way. You must provide documents to prove it. If you provide documents that aren't in English, you must include a certified translation.
Along with your supporting documents, you must include payment. The current Form I-130 filing fee is $535.
Supporting documents for all petitions
Documents you may use to prove the sponsor is a U.S. citizen or LPR include copies of the sponsor's:
Birth certificate
Naturalization certificate
Unexpired passport
Front and back of permanent resident card (green card)
You must also include a copy of the beneficiary's birth certificate to prove the relationship between the sponsor and beneficiary.
If you don't have a copy of a birth certificate, you may use the State Department's guide to help you determine whom to contact. If you're still unable to obtain a copy of a birth certificate, you may be able to provide a copy of:
A religious record created within two months of the child's birth
A school record listing the child's name, birthdate and place and parents' names
A census record
Two or more written statements signed by a person with personal knowledge of when the child was born and to whom
For parent-child relationships only, DNA test results from a laboratory accredited by the American Association of Blood Banks
Supporting documents for marriage-based petitions
When you submit an I-130 for your spouse, include a copy of:
Your marriage certificate
Documents proving any previous marriages were legally terminated, if applicable
Two identical passport-style photos of you and your spouse
Also complete and submit Form I-130A, Supplemental Information for a Spouse Beneficiary.
Lastly, you must prove your relationship is genuine, referred to as proving you have a bona fide marriage. Getting married for a green card is considered fraud. If the government concludes you committed marriage fraud, both parties may be criminally prosecuted, and the beneficiary may be banned from obtaining a U.S. visa. If the petitioner is an LPR, they risk losing their permanent resident status.
To prove you entered your relationship in good faith, you must submit at least one of the following:
Documents showing joint property ownership
Proof that you live with your spouse
Documentation that you and your spouse have shared financial accounts
Birth certificates of any shared children
Sworn statements signed by third parties with personal knowledge that the marriage is bona fide
If you can't provide the listed documents, you may offer other relevant evidence of the marriage's legitimacy. Generally, the more evidence you can provide, the less likely USCIS is to question your marriage.
Form I-130 processing time
You may submit the I-130 online or by mail. Usually, the sponsor submits Form I-130 from somewhere in the U.S., even if the beneficiary is abroad. You may sometimes file Form I-130 from abroad when the sponsor lives there. Except in exceptional situations, when you file from abroad, you still submit your application to USCIS.
If you submit by mail, where you send the application depends on your state and whether you're also submitting Form I-485, Application to Register Permanent Residence or Adjust Status. USCIS provides the list of filing addresses.
After USCIS receives the application, it will send you an I-797, Notice of Action. Take note of three things in this receipt notice:
Your receipt number: You'll use this number to check your case status.
The receipt date: This date becomes your "priority date", meaning your place in the processing line.
The USCIS office address: This address tells you which office is processing your application.
This information lets you check your application's status and the location's general processing times. Enter your receipt number on the Case Status Online page to check on your specific application. Or visit the Check Case Processing Times page and select I-130, the relevant category and your location to see how long it's taking to process 80 percent of cases.
Currently, USCIS processes Form I-130s at different rates based on the petition's preference category and the specifics of the case. This may range from a little more than a year to more than nine years.
Next steps after filing Form I-130
USCIS may send you a Request for Evidence (RFE) if it determines you didn't include enough information in your application. Your application may be denied if you don't respond to every item in the RFE by the date it provides.
If you haven't received a response within the expected timeline, you may submit an Outside Normal Processing Times inquiry.
After reviewing your case, USCIS will either approve or deny your I-130. Denials are rare, and the more information you provide about your relationship, the less likely denial is.
Once your I-130 is approved, the next step is to request a green card. If the beneficiary is an immediate relative, you may request a green card as soon as your I-130 is approved. Otherwise, you should consult the Visa Bulletin and apply once a visa becomes available.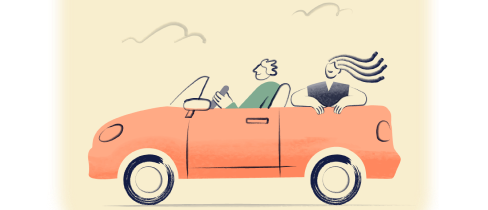 Get the right lawyer for your immigration case
Schedule a free 15-min call with our team today.
Get started
Beneficiary is abroad
When the beneficiary is abroad, you request your green card through the National Visa Center (NVC), including the following steps:
1. The petitioners submit additional fees. This currently includes an application fee of $325 and an affidavit of support fee of $120.
2. The petitioner files an Affidavit of Support alongside evidence that they can financially support the beneficiary in the U.S.
3. The beneficiary submits a DS-260 and schedules an interview with a U.S. Consulate.
4. The beneficiary attends the interview, usually with the sponsor in attendance in the case of a marriage-based petition.
5. The consulate decides whether to approve or deny the visa.
6. If the visa is approved, the beneficiary may travel to the U.S.
Beneficiary is in the U.S.
When the beneficiary is in the U.S., they submit Form I-485 once a visa becomes available. Since a visa is always available for immediate relatives, you may submit Form I-485 concurrently with Form I-130 for a U.S. citizen's spouse, unmarried child or parent. 
Once USCIS approves Form I-485, it sends the beneficiary their permanent residence card.
How an attorney may help
Although you don't need an attorney to submit your I-130 application, consulting with an immigration lawyer may give you valuable insights to help you avoid delays or denials. That way you can get your green card processed as soon as possible. They can also help ensure your forms are filled out accurately and that you have all the supporting documentation you need.