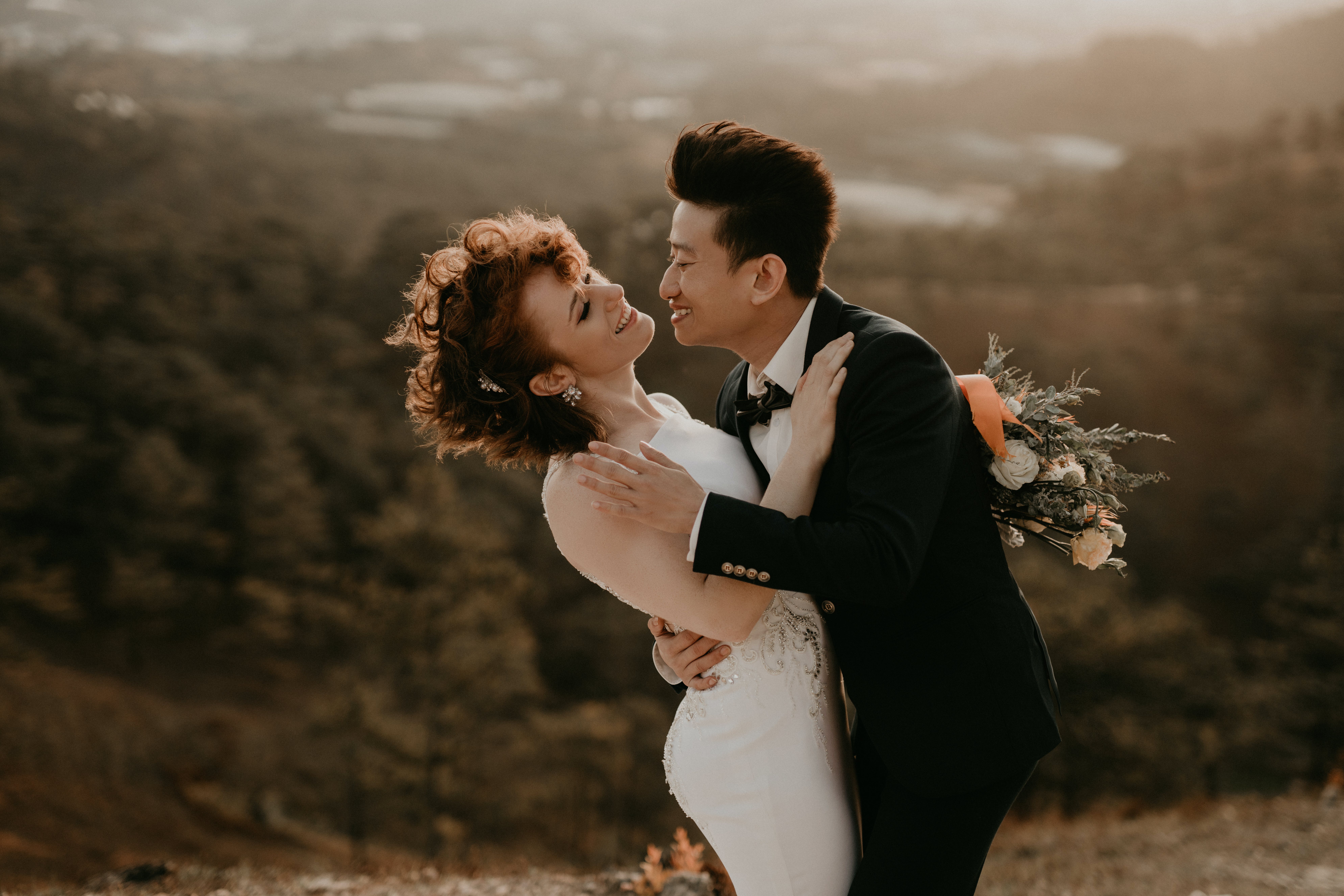 Every United States visa is either an immigrant visa or a nonimmigrant visa. Usually, the fundamental distinction between the two is that nonimmigrant visas don't lead to green cards, while immigrant visas do. However, some nonimmigrant visas do open a direct path to a green card. One of the most notable is the K-1 or fiancé(e) visa, which allows a U.S. citizen to bring their foreign fiancé(e) to the U.S. to get married.
How long the process takes depends on several factors, including where you live, where your fiancé(e) lives and how quickly you provide the information United States Citizenship and Immigration Services (USCIS) needs. This article explores what the K-1 visa is, the K-1 visa timeline and how long the K-1 visa processing time in 2023 takes.
What are the K-1 visa requirements?
If you're a U.S. citizen living in the U.S., you may apply to bring your foreign fiancé(e) to the U.S. on a K-1 visa if:
You intend to marry within 90 days of your fiancé(e)'s arrival
Both fiancé(e)s can legally marry in the U.S.
You and your fiancé(e) have met in person at least once in the last two years
Being legally able to marry means meeting typical U.S. marriage requirements like both fiancé(e)s being over 18, not being related and not already being married.
There are two reasons you may request USCIS waive the requirement that you and your fiancé(e) have met in person in the last two years. The first is proving that meeting in person would violate "strict and long-established customs" of your fiancé(e)'s culture or beliefs. The second is proving the requirement causes extreme hardship for you, the U.S. citizen.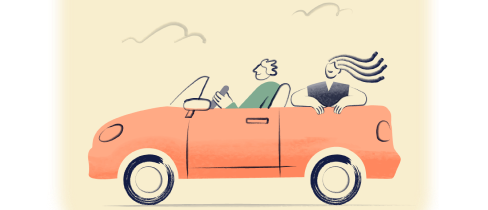 Get the right lawyer for your immigration case
Schedule a free 15-min call with our team today.
Get started
Beginning the K-1 visa application process
To start the K-1 visa application process, you submit Form I-129F, Petition for Alien Fiancé(e). The form requires you to provide information about yourself and your fiancé(e) along with documentation proving your identity and that you meet the K-1 visa requirements. If you or your fiancé(e) were previously married, you must also include proof that the marriage was legally terminated.
If your fiancé(e) has children, they may bring them to the U.S. if the kids are unmarried and under 21. You must include information about the children on the I-129F; if approved, the children will receive K-2 visas.
Submit Form I-129F, your supporting documents and a filing fee (currently $535) to USCIS's Dallas location. Your fiancé(e) has to pay a consular processing fee, currently $265.
After USCIS receives your application, you'll receive an I-797, Notice of Action, titled "Receipt Notice". This notice includes which service center is processing your application.
If USCIS has questions or the application is missing information, it may send you a Request for Evidence (RFE). The RFE will provide specific instructions for submitting a response, which you should follow strictly.
After USCIS reviews your full application, it will approve or deny it. If it approves the I-129F, it sends the approved I-129F to the National Visa Center (NVC). If it denies your application, you have time to appeal.
Consular processing
Once your approved I-129F arrives at the NVC, it's time for your fiancé(e) to apply for their K-1 visa. Your fiancé(e) must complete a DS-160 online and schedule and attend an interview with the U.S. consulate or embassy where they live. Interview availability is variable, but getting an interview shouldn't take more than a few weeks.
After the interview, the consular officer decides whether to grant your fiancé(e) a K-1 visa. If the officer grants the visa, your fiancé(e) will have six months to travel to the U.S.
Fiancé(e)'s U.S. arrival
When your fiancé(e) arrives in the U.S., they must be admitted by Customs and Border Protection (CBP), which maintains the discretion to turn away noncitizens attempting to enter the country. Typically, CBP only does so if it concludes the noncitizen is a threat.
After your fiancé(e) arrives, you have 90 days to marry. No extensions exist. If you don't get married within those 90 days, your fiancé(e)'s K-1 visa automatically expires, and they'll fall out of legal status.
As long as you get married within the allotted time, your now-spouse may submit Form I-485, Application to Register Permanent Residence or Adjust Status, based on their marriage to a U.S. citizen. Upon approval of Form I-485, they'll receive a conditional permanent resident card, also known as a conditional green card.
K-1 processing time: Working with USCIS
The longest part of the K-1 visa application is usually waiting for USCIS to approve your I-129F. As of October 2023, USCIS service centers take between five and 19 months to process I-129Fs. If you know your service center, USCIS provides a tool to check your expected wait time. You may also check your case's status online using the receipt number listed on the top left of your receipt notice.
If your application takes longer than 80 percent of cases, you may submit an Outside Normal Processing Time inquiry. USCIS should then explain any delays and offer a chance to correct any errors or missing information in your application.
Sometimes, even that inquiry isn't enough. If your case is outside of normal processing times and USCIS isn't doing anything about it, contact your U.S. representative or one of your state's senators. Each elected official should have a constituent services office where you may submit a request. Individual offices vary in efficiency, but USCIS tends to respond when senators and representatives step in.
In rare circumstances, you may also request that USCIS expedite your case. USCIS grants expedited requests on a case-by-case basis. The ground most likely to apply for a K-1 visa is that an emergency or urgent humanitarian reason (such as medical treatment, death in the family and risk to the life or safety of an individual) justifies expediting the case.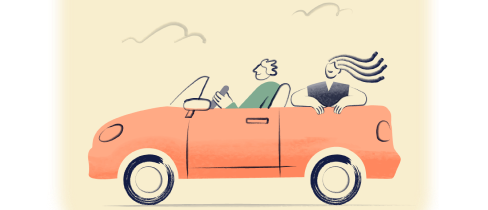 Get the right lawyer for your immigration case
Schedule a free 15-min call with our team today.
Get started
K-1 visa processing time: Working with the U.S. consulate or embassy
After the I-129F is approved, you and your fiancé(e) have more control over the timeline. However, consulates have been known to place a case in "administrative processing" without providing information on how to get it out of administrative processing. Again, you may rely on your elected representatives to step in if you need help.
Some consulates handle more K-1 visa applications than others, allowing more efficient processing by employees familiar with the visa. In 2022, the countries that issued the most K-1 visas include:
| | | | | | |
| --- | --- | --- | --- | --- | --- |
| Africa | Asia | Europe | North America | Oceania | South America |
| Nigeria (552) | Philippines (4,968) | Great Britain and Northern Ireland (675) | Mexico (1,216) | Australia (116) | Colombia (1,006) |
| Ghana (284) | Vietnam (618) | Ukraine (474) | Dominican Republic (710) | New Zealand (32) | Brazil (666) |
| Egypt (214) | India (414) | Russia (415) | Haiti (623) | Fiji (5) | Venezuela (282) |
Worldwide, 21,351 K-1 visas were issued, and 3,192 were denied.
As these statistics on K-1 visa approval rate by country indicate, where your fiancé(e) is from may significantly affect how familiar the consulate is with K-1 visas. Consular officers who are more familiar with K-1 visas are more likely to quickly process applications, identify missing information and have experience resolving common issues that may arise.
K-1 visa processing time 2023
Overall, depending on the circumstances of your case, you can currently expect a K-1 visa to take anywhere from a few months to more than a year and a half.
How a lawyer may help
Scheduling a wedding around USCIS processing timelines probably isn't anyone's idea of romance. But the K-1 visa program moves in a predictable sequence, and the sooner you file your I-129F, the sooner your fiancé(e) can join you in the U.S.
That said, it pays to take your time. USCIS and the U.S. consulate or embassy tend to scrutinize K-1 visa petitions. In particular, they look for signs indicating human trafficking and ask questions to ensure you and your fiancé(e) aren't getting married solely for immigration benefits.
Hiring an immigration lawyer is often the best way to help you submit an application that includes what the government looks at to determine if a marriage is genuine. Your lawyer will help you gather documentation and guide you through filling out the I-129F, preparing supporting documents, consular processing and getting your fiancé(e) to the U.S.