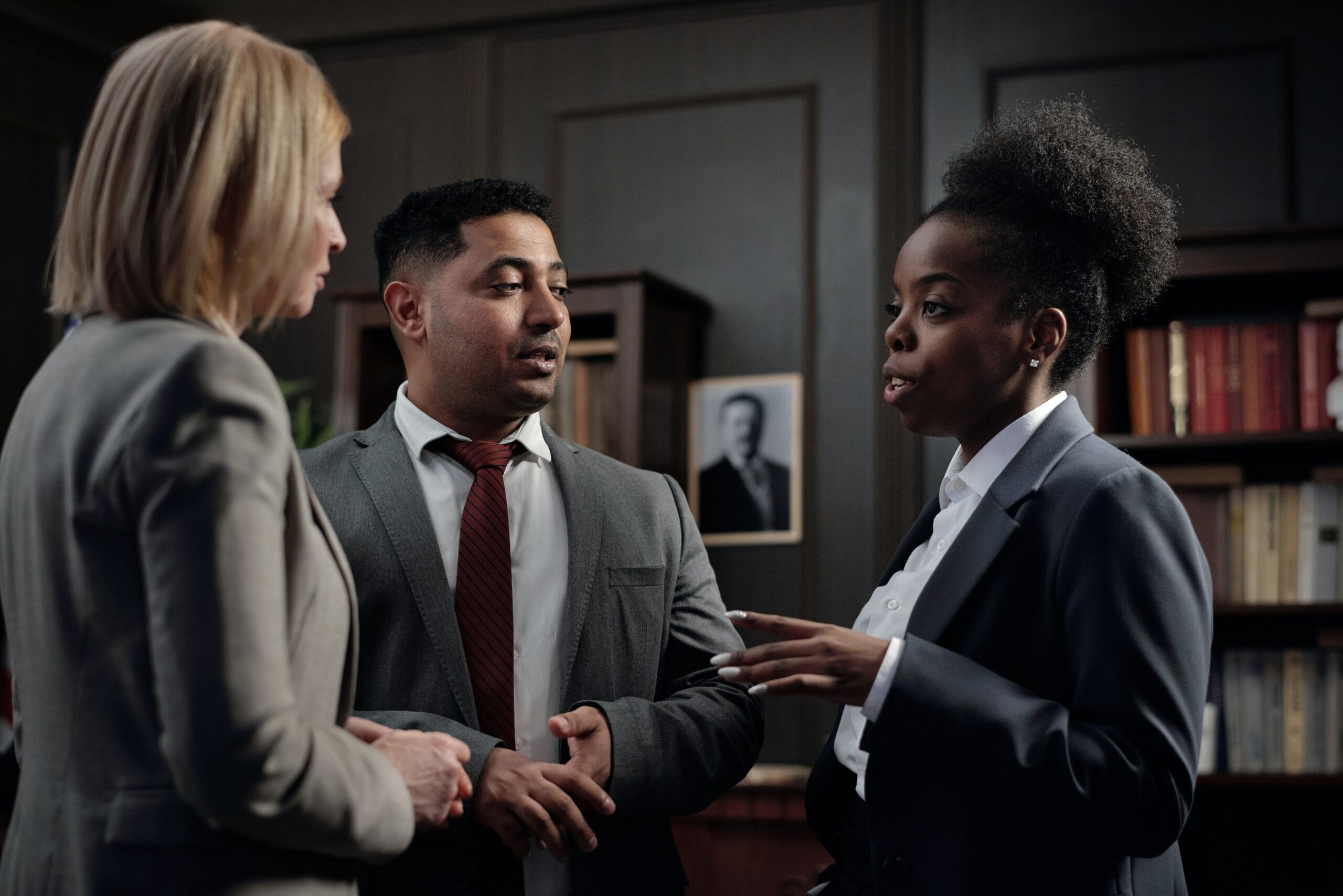 In a legal landscape that is increasingly acknowledging the rights of LGBTQAI+ individuals, attorneys should be well-prepared when representing couples who identify as LGBTQAI+ going through the divorce process. We hope this article helps you effectively assist your LGBTQAI+ clients through this emotional and complex journey.
Understanding the unique legal considerations
The 2015 U.S. Supreme Court decision to legalize same-sex marriage (Obergefell v. Hodges, 576 U.S. 644 (2015)) was life-changing for many, who from a legal perspective, were finally able to benefit from their spouse's health care plan, get tax exemptions, and enjoy many of the same protections that their heterosexual counterparts were getting. In 2017, the Supreme Court extended this ruling (Pavan v. Smith, 137 S.Ct. 2075 (2017)) to include parentage.
While these decisions were historic in granting people of all sexual orientations the same rights, there are states that hold back on granting non-traditional couples a marriage license. And by the same token, they're hesitant to action LGBTQAI+ divorces, which come with distinctive legal implications. Guiding couples through these requires a thorough understanding of the evolving legal landscape, in particular, the variations in state laws concerning same-sex marriage and divorce.
Navigating the non-traditional family structure when taking a case
While some states fully recognize LGBTQAI+ marriages and grant equal rights and protections to spouses during divorce proceedings, others have restrictive laws that can affect issues like spousal support, division of assets, and child custody.
Some same-sex couples started out in a domestic partnership before same-sex marriage became available, and should they divorce, courts may think differently regarding when their marital estate began accruing. Additionally, there is the issue of financial contribution to the marriage, as well as how much spousal support can be granted, given that, while some of these couples may have been together for years, their legal "marriage" may be considered far shorter.
When children are involved, this becomes complicated yet again. The area of legal adoption for same-sex couples is still developing, and different courts in different states may have varying opinions of what outcome is best for the child until a legal precedent is set.
One example of this is in the case of Guardianship of K.N, where the Supreme Judicial Court of Massachusetts recognized the importance of de facto parents, deciding that a non-biological parent in a same-sex marriage could get visitation of a child after a divorce if the loss of that relationship would be deemed to harm the child.
Legal practitioners generally want to ensure that the rights of all parties involved are safeguarded and advocated for, regardless of their biological connection to a child. Non-biological parents often form deep emotional bonds with their children, and their rights and responsibilities deserve equal consideration and protection during divorce proceedings.
By offering expert guidance and support, you can help set a path that promotes fairness, sensitivity, and respect for parental rights.
Protecting your LGBTQAI+ clients' rights and privacy
Your clients' personal information and identity should be protected and kept confidential. Divorce is often an emotionally charged and sensitive process, but for LGBTQAI+ individuals, the stakes may be even higher due to potential discrimination.
When taking on this type of case, consider relevant laws in the state you practice. It's a good idea to research legal precedents that protect your clients' right to privacy and equal treatment.
In the 2019 Rhines v. Young case, for example, the Legal Defense Fund asked the U.S. Supreme Court to examine Charles Rhines' case, as they claimed there was compelling evidence that he had been discriminated against, and sentenced to death, in part because he was gay. The request to overturn was itself based on another case: Buck v. Davis, in which a decision to sentence Duane Buck to death was overturned due to racial bias.
Practicing empathy and sensitivity in your client communications
While empathy and discretion are important in all client communications, regardless of sexual orientation, attorneys should create a safe and inclusive environment for LGBTQAI+ clients. This is not only because they may be facing discrimination from the outside world, but also because it helps to promote an atmosphere where they feel comfortable sharing their concerns and experiences.
To achieve this, it's helpful to adopt respectful language and consciously avoid stereotypes to ensure your clients know you are on their side, and a genuine advisor in advocating for the best outcome for their family. Furthermore, be aware that you may face potential biases from opposing parties or even court personnel. By proactively addressing those and advocating for fair treatment, you'll be working to uphold the principles of justice and ensure your clients' rights and dignity are protected throughout the legal process.
Resources and networks to help your clients on their journey
An excellent way to help your LGBTQAI+ clients is by connecting them with appropriate support groups, counseling services, or mental health professionals, to ensure they have a community behind them through this emotionally charged journey.
Additionally, as their advocate, you can make things easier for them by using LGBTQAI+-friendly divorce mediators, financial advisors, and other specialists who can offer assistance tailored to their unique situation.
Some legal advocacy groups and LGBTQAI+ organizations that may be helpful include:
https://rainbowfamilies.org/ – An organization that supports, educates and connects LGBTQ+ families, parents and prospective parents with education programs, support groups, and more.
https://glaad.org/ – GLAAD has been operating since 1985, and focuses on LGBTQ advocacy and cultural change.
https://www.equalityfederation.org/ – An advocacy accelerator that aims to achieve social justice and build power across the nation for LGBTQAI+ individuals and organizations.
A final word
As an attorney representing LGBTQAI+ couples in divorce proceedings, you may face challenges, from bias and discrimination to unclear precedents. However, by understanding the unique legal considerations of your case, communicating with empathy and sensitivity and accessing supportive resources, you can help your LGBTQAI+ clients get the same, excellent representation that you wish to provide for all of your clients.