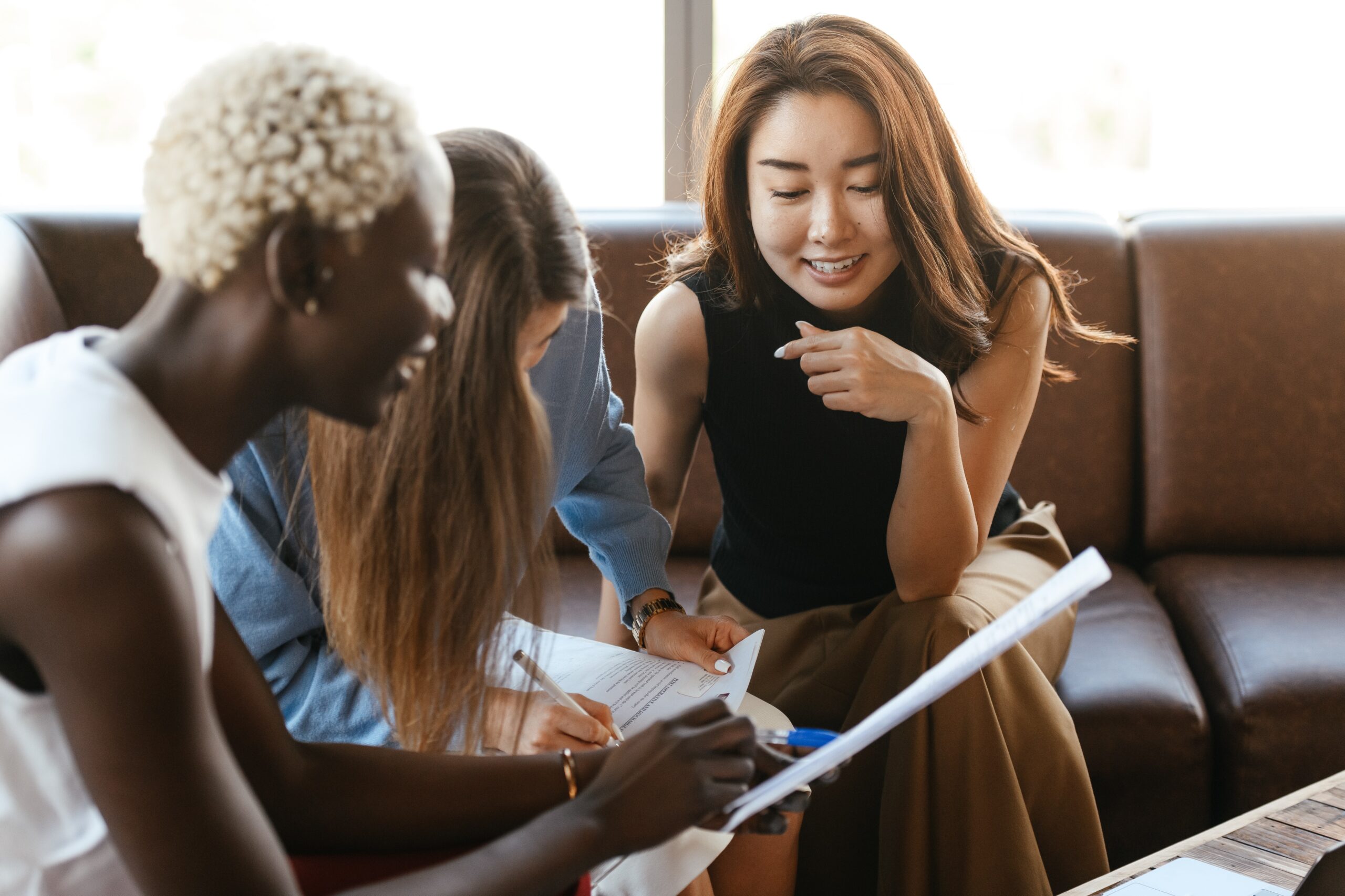 If you want to live and work in the United States and are finding it difficult to make this happen legally, the prospect of marrying a U.S. citizen or green card holder may seem like a possible solution. However, if your marriage isn't based on a real desire to build a life with your spouse, this approach is very risky.
In this article, we will explore what a green card through marriage is and everything you need to know about getting one.
What is a marriage green card?
A marriage green card gives the spouses of U.S. citizens or green card holders the status of "legal resident" and the opportunity to live and work anywhere in the United States.
There are two types of marriage green cards:
Conditional residency green card
Permanent resident green card
For couples who've been married for more than two years at the time of approval of their case, the spouse applying to receive a green card is eligible to receive a green card lasting 10 years, after which it needs to be renewed.
Conditional resident green card
Spouses who've been married for less than two years at time of approval are granted a CR1 conditional marriage green card. This grants you the same ability to live and work anywhere in the U.S., but conditional marriage green cards cannot be renewed. Instead, you must petition to remove the conditions within the 90-day period before your conditional green card expires.
You'll also need to again prove that your marriage is real. During this time, USCIS would expect you to have new pictures together, new joint financial documentation and possibly even children. Whatever type of proof of your relationship you included in your original application should also be used the second time around, presented in accumulation.
Eligibility for a marriage green card
The requirements for receiving a green card through marriage are generally rigorous, given USCIS's commitment to preventing people from getting married for a green card alone. Generally, the following conditions apply:
You are legally married.
Your marriage is bona fide. That is, it's a real relationship, not a marriage of convenience for the sake of the green card.
You have proof of the petitioning spouse's U.S. citizenship or lawful permanent resident status.
Neither of you is married to anyone else.
Beyond these fundamental requirements, there are other restrictions to keep in mind.
Bars to adjustment
Bars to adjustment are rules that exclude certain applications for permanent or conditional residence based on acts or violations that have been committed, even if the individual didn't realize they existed in the first place.
Many foreign nationals are eligible to apply for green card status, but sometimes an individual is denied if one or more bars to adjustment of status apply to their situation.
The three most common statutory bars to adjustments are:
Unlawful status. This bar applies if the applicant for the green card is an unlawful immigrant at the time of filing. This can occur when a person's immigration benefit (such as visa, parole or acceptance to a visa waiver program) is revoked or has expired. Staying in the country beyond the duration of the benefit results in unlawful presence.
Failure to maintain status. This bar applies if the applicant for the green card has failed to maintain a lawful presence in the U.S., which includes the current trip and any previous. This usually occurs if an individual overstays their visa. There's a difference between the expiration date on your visa and the amount of time you may be permitted to stay in the country. Your visa may be issued for a certain period of time, but this does not always match your Form I-94 Arrival/Departure Record, which dictates the length of your authorized stay in-country. If you leave the country after the last date written in this record, you will have overstayed your visa.
Unauthorized employment. This bar applies if the applicant for the green card performs any service or labor within the U.S. but isn't permitted by USCIS to accept any employment. This bar also includes employment that exceeds either the scope or duration of authorizations that the applicant has received.
Grounds for inadmissibility
Similarly as with bars to adjustment, there are certain grounds that make applicants inadmissible. If one or more grounds apply, the applicant won't receive permission to enter or remain in the United States and cannot complete their application for permanent residency.
Some of the most common grounds for inadmissibility are:
Health-related grounds
Criminal-related grounds
Security-related grounds
Public charge
Unlawful entry and immigration violations
Documentation requirements
Aliens previously removed
All individuals applying for adjustment of status are treated by immigration law as though they're outside the U.S. and seeking entry, regardless of whether they already have a physical presence here. So grounds of inadmissibility apply to foreign nationals who are both outside and already inside the United States.
Several U.S. immigration authorities have the power to determine whether or not an individual is inadmissible, including the U.S. Department of State, Customs and Border Protection and USCIS.
Burden of proof
Whatever path to residency and citizenship you pursue, the burden of proof for completing the process falls solely on the applicant. It's their responsibility to prove they're eligible for the permanent resident status.
The marriage green card process
The marriage green card process is comprised of three main steps:
Petition for Alien Relative and supporting documents
Adjustment of Status or Consular Processing application
Green card interview
Form I-130: Petition for alien relative
The marriage green card application process begins by completing and filing Form I-130, the "petition for alien relative". The purpose of the form is to establish that the applying spouse has a real marriage to a U.S. citizen or green card holder. The form should be filed by the spouse who is a U.S. citizen or current green card holder (the "petitioner"). The spouse applying for a green card is called the "beneficiary" or "green card applicant".
Your I-130 filing package should include:
Government filing fee (currently $535)
Proof that the sponsor spouse is a U.S. citizen or green card holder
Proof of the marriage (e.g., a marriage certificate)
Proof that the marriage is bona fide (e.g., birth certificates of children of the marriage, joint bank account statements, joint lease contract, pictures together)
Proof that any previous marriage (of either spouse) has been terminated (e.g., a divorce decree)
The application and all supporting documents should be filed online or mailed to the correct USCIS address. If filed online, the sponsor spouse will instantly receive an official response acknowledging receipt of the petition. If filed by mail, the receipt may take anywhere from a few weeks to a few months to arrive.
If USCIS requires additional information or documents, they'll send the sponsor a Request for Evidence (RFE). Once USCIS has all the necessary documentation, they'll either approve or deny the petition. If your application is approved, the next step is applying for a green card.
The approval process can take around 13 months, so try to be patient.
Green card application
The next step is to submit the green card application. The purpose of this application is to determine whether the beneficiary spouse is eligible for a green card.
There are two different types of application processes, depending on where the beneficiary spouse currently lives:
Form I-485: Adjustment of Status: Beneficiary spouse currently lives in the U.S.
Consular processing: Beneficiary spouse currently lives outside of the U.S. or isn't eligible to adjust status
Form I-485: Green card application
Adjustment of status green card application applies to foreign nationals already living inside the U.S. Form I-485 allows you to adjust your status to a marriage green card.
The timing to submit Form I-485 to USCIS depends on whether the sponsor spouse is a U.S. citizen or green card holder. Form I-485 may be submitted at the same time as Form I-130, which is known as filing concurrently.
The I-485 filing package should include:
Government filing fee (currently $1,225)
Proof of nationality for the beneficiary spouse (e.g., copy of passport, birth certificate)
Proof of lawful entry into the U.S. for the beneficiary spouse (e.g., copy of visa, I-94, passport stamp)
Medical examination (performed by a USCIS-approved doctor)
Proof of the sponsor spouse's ability to financially support the beneficiary spouse
Consular processing
Consular processing is the method of obtaining a green card status for foreign nationals living abroad and for those who don't qualify for adjustment of status
Once your I-130 is approved, your form will be sent to the U.S. Department of State's National Visa Center (NVC), which will send you a notice providing information about your case and when to take the next step (submitting your filing package).
For your NVC filing package, you'll need to prepare:
Government filing fees (currently $445, usually paid online)
Form DS-260 (the actual green card application, filed online)
Proof of your nationality (usually a copy of your birth certificate and passport page)
Police clearance certificates (from countries you have lived in since age 16)
Proof that your U.S. citizen or green card holder spouse will be able to financially support you
Green card interview
The final step of your marriage green card process is completing an interview to determine the legitimacy of your application and decide whether to issue a green card. During the interview, you can expect questions about your marriage, such as your daily activities, your future plans as a couple and your relationship in general. You may also need to answer additional questions if any factors are associated with immigration fraud, such as:
A large age gap
Knowing your spouse for less than than two years before marriage
Very different cultural backgrounds
Different addresses showing up online for you and your spouse
How, when and where the interview takes place depends on the process for which you submitted the green card application.
For adjustment of status applications, you'll receive an appointment to attend your interview at the nearest USCIS field office. Both you and your spouse need to be present. If a USCIS officer approves your application, your green card will be mailed to you within two to three weeks.
For consular processing applications, you'll have to follow your assigned consulate's instructions to make an appointment to attend your interview in the U.S. consulate in your home country. Only you are required to attend the interview.
After the interview, the USCIS officer will decide within about a week whether to approve your application. If approved, you'll get a stamp or visa in your passport and may receive a sealed envelope to give to the immigration officer at the time of entry to the U.S. Once you arrive in the country, you'll be formally admitted and then receive your green card at your new U.S. address.
Cost of a green card through marriage
The cost for filing a green card application depends on whether the individual applying is inside the U.S. or applying from abroad.
Currently, the government filing fees for a marriage-based green card when the spouse is already living inside of the U.S. is $1,760, while a spouse living outside of the U.S. needs to pay only $1,200. These totals include biometric fees but not the cost of the required medical examination, which can range from $200 to $500.
If you choose to hire an immigration lawyer, depending on the complexity of your case, you can expect to pay an additional $2,000 to $6,000 for their services.
How long does it take to get a green card through marriage?
On average, the total processing time for green card applications can be anywhere between eight months and three years. The following are estimated timelines for the process—the exact time depends on your case:
Consular Processing, married to U.S. citizen: about 11-17 months
Consular Processing, married to permanent resident: about 23-32 months
Adjusting Status, married to a U.S. citizen or permanent resident: about 12-22 months
Since the process usually takes a while, many couples start preparing their documents as early as 90 days before marrying.
Penalties for marriage fraud
Entering into a marriage for the primary purpose of obtaining a visa, or generally evading immigration laws, is a federal crime and comes with heavy consequences. This is true whether or not the U.S.-based spouse is aware that the marriage is fraudulent. A marriage may also be fraudulent if it's not valid, usually because one or both spouses are still legally married to another person.
What happens if immigration authorities (investigations are carried out by U.S. Immigration and Customs Enforcement, as well as Homeland Security Investigations) discover a fraudulent marriage?
For the immigrating spouse: If convicted, the alien spouse needs to pay a fine (currently not more than $250,000), serve jail time (not more than five years) or both. Their visa is immediately revoked. Once released, they face immediate removal back to their home country. For immigrants who've already obtained citizenship, there's an investigation to determine whether or not to revoke it. For the future, the spouse will have restrictions placed upon their eligibility for other visas or green cards.
For the U.S.-based spouse. Depending on the level of their involvement and their awareness of the violations, this spouse also faces fines, jail time or both. If the spouse isn't yet a citizen, the investigating authorities also consider deportation.
Besides marriage fraud, both the alien spouse and the U.S.-based spouse face additional charges, among which are:
Visa fraud
Harboring an alien
Criminal conspiracy
Providing false statements
Divorce after a green card marriage
The often painful process of divorce can further complicate your life if it's the foundation of your U.S. residency. The end of a marriage doesn't necessarily spell the end of your time in the country, however. How divorce affects your legal status depends on the type of status you have and/or where you are in your application process.
Full 10-year green card: If you have full permanent residency, divorce typically won't impact your renewal process. Generally, you file Form I-90 (the Application to Replace Permanent Resident Card) and don't need to answer any questions about your marriage or relationship. You can also update your legal name at the time that you submit the renewal application.
Two-year conditional green card: If you have a conditional marriage-based green card, you need to apply to remove the conditions in order to obtain a permanent resident green card. It's possible to submit a divorce waiver when applying for your green card, but you need to offer sufficient evidence that you entered into the marriage in good faith. If the divorce isn't finalized, you need to provide evidence that divorce proceedings have been initiated. In these cases, USCIS usually keeps your case open until you provide your final divorce decree.
During the green card application process: If you divorce in the middle of your application for a permanent resident green card, you no longer qualify for the benefit, and the process stops. Be aware that USCIS is extremely vigilant about identifying people who fake their marriage or don't disclose a divorce while applying for green card status.

Obtaining citizenship: Spouses of U.S. citizens who are living with that U.S.-based spouse may apply for naturalization up to 90 days before they complete the three-year permanent residence requirement. Other permanent residents must wait five. If you divorce your U.S. spouse before you've applied or before your application is approved, you must wait to submit a new application until you qualify under the five-year rule.
Speak with an immigration lawyer
Although it's not strictly necessary to hire an immigration lawyer for your green card application process, having professional support can be extremely valuable. They can help you navigate and complete the many complex applications and processes. It's highly recommended to hire an immigration lawyer if you face any of the following circumstances:
You're in deportation proceedings
You entered the U.S. unlawfully at any point
You've committed a crime
You previously lied to the U.S. government to get immigration benefits
Even if none of these situations apply to you, working with an immigration lawyer offers a lot of benefits. They'll investigate and confirm your eligibility for a green card, prepare your forms and supporting documents and keep you on top of any critical deadlines, among other functions. Consider these benefits in your options to ensure you have the best conditions for green card success.