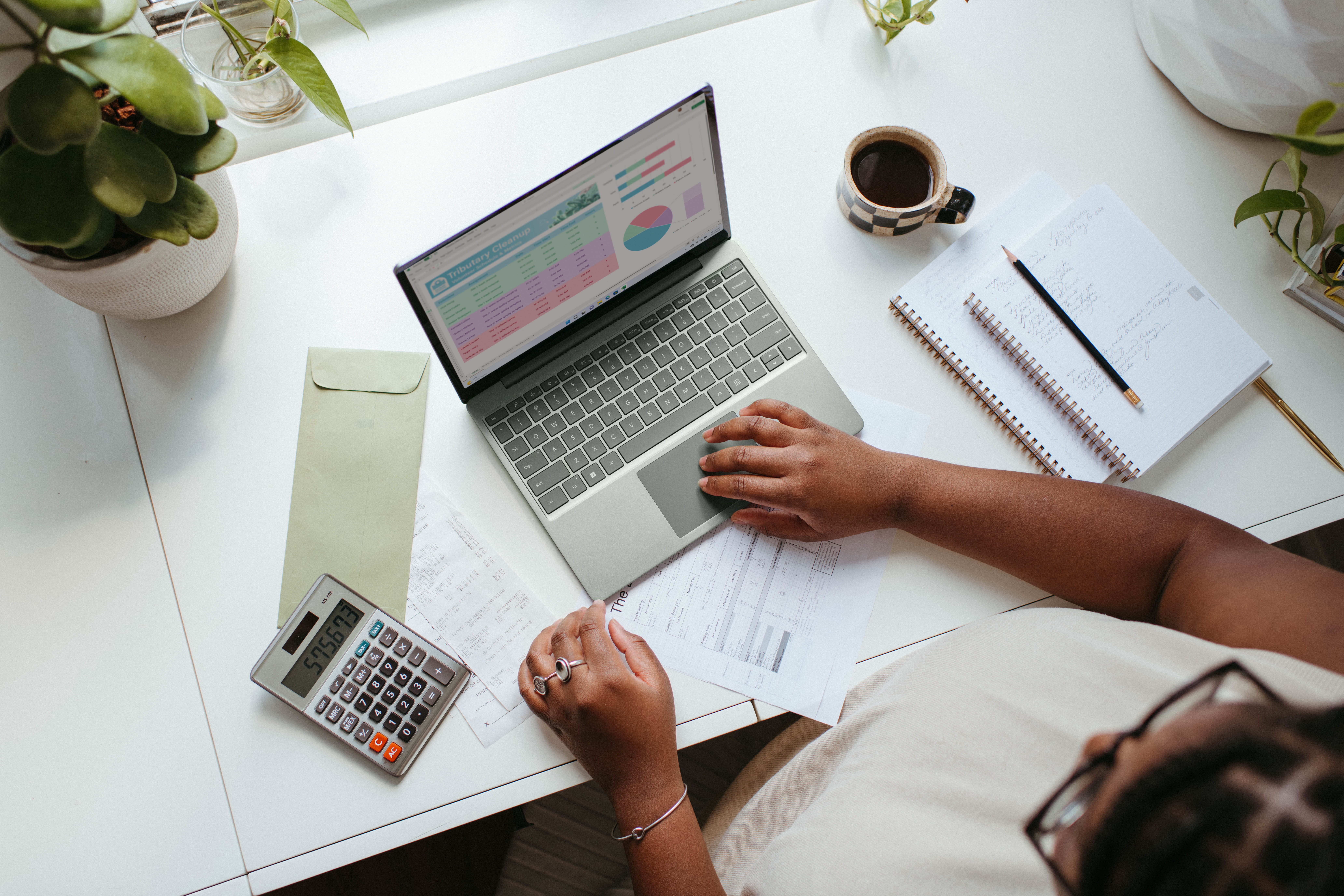 Whether you want to expand your practice, maintain a consistent income or achieve a better work-life balance, we're here to help you achieve your goals.
With Marble, you get the tools you need to maximize your earning potential. Instead of focusing on things like billable hours, you can focus on the legal work you love while we bring you vetted clients, handle billing and collections and more—all at no cost to you. 
In fact, co-counsels working with Marble make 2.6x more than the average solo practitioner—without making any capital investment or commitment.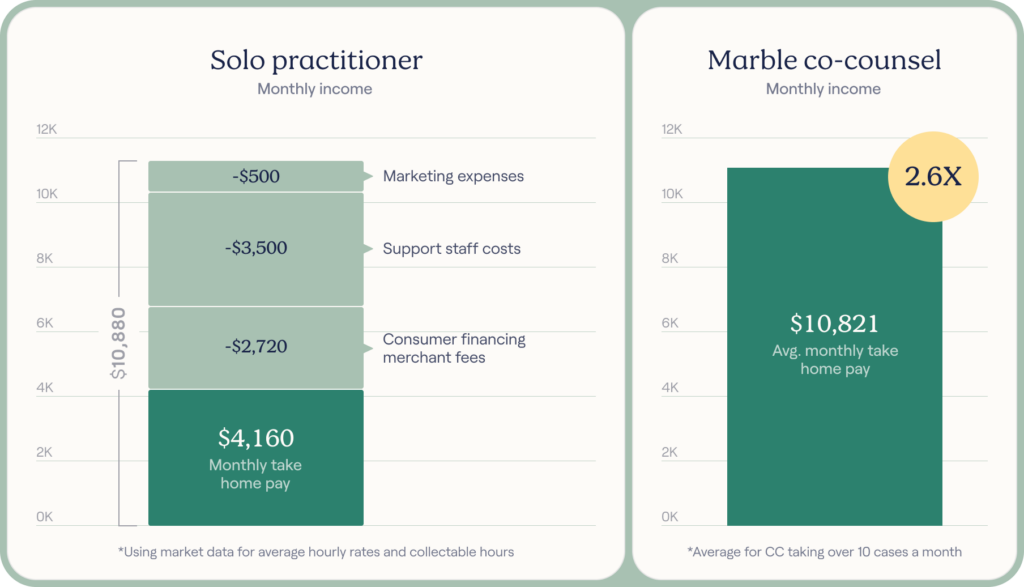 But what's the secret sauce for actually earning more?
See the 3 main factors that determine how much you can earn:
The number of cases you take on
The quality of service you give clients
Your personal business goals
Let's dive into each.
The number of cases you take on
How many cases you take on is up to you. Attorneys who leverage Marble to grow their firm can make over $250K a year—more than double the average attorney salary in the US!
Whether you're looking to maintain or dramatically increase your income, you can do it with Marble. It's up to you to decide whether you want to take on a set amount of cases or increase the number of cases each month.
The quality of service you give clients
At Marble, the client experience is our top priority. We pride ourselves on working with attorneys who keep our clients' best interests at heart. How many cases you get—and how much income you can earn—depends on the level of service clients get. The better the service, the more cases.
Your personal business goals
With over 600 attorneys across 19 states in our network, we understand that everyone has different goals. That said, we're particularly proud of the attorneys who are able to build thriving practices and grow substantially thanks to the Marble model. These attorneys have scaled their practice and profits, hiring more staff to support them. We're also happy to support attorneys who prefer to maintain a steady income and live comfortably on their own terms.
So, how much can you earn with Marble?
Today we're sharing 3 attorney case studies. You'll see how many cases they take on and their average profits earned within 6-12 months of co-counseling with Marble.
These are true examples of potential earnings with Marble. Your actual earnings will vary based on several factors.
Attorney 1
This attorney has been co-counseling with Marble for just under a year and has an active caseload of approximately 100 cases. On average, she takes on 25 cases per month. By doing so, she's been able to scale her practice, and in 2022 alone, she earned over $200,000!
Attorney 2
Since joining Marble 7 months ago, this attorney has grown rapidly! In just a short time, she's earned nearly $160,000! Her strategy is to take on around 20 cases per month, resulting in $20,000 of monthly revenue. At this rate, she's on target to earn $300K this year!
Attorney 3
In 2022, this attorney earned over $150,000 by keeping a steady pace of 15 new cases per month. She's able to earn about $12,000 a month—without stretching herself too thin.
To sum up
Whatever your business goals are, you can reach them with Marble. We're committed to providing the support and resources you need to thrive and we look forward to continuing to achieve success together.